Travelling is about discovering new cultures and lifestyles. Get inmersed in the full experience by tasting the typical dishes of Zaragoza
Some people like salty food and some others are into sweeties. It doesn't matter how you are, Zaragoza's gastronomy will provide a divers and complete diet for you to enjoy during your stay. From Ternasco de Aragón to torrijas, there are a wide range of options to choose depending of your preferences.
Roast of Ternasco de Aragón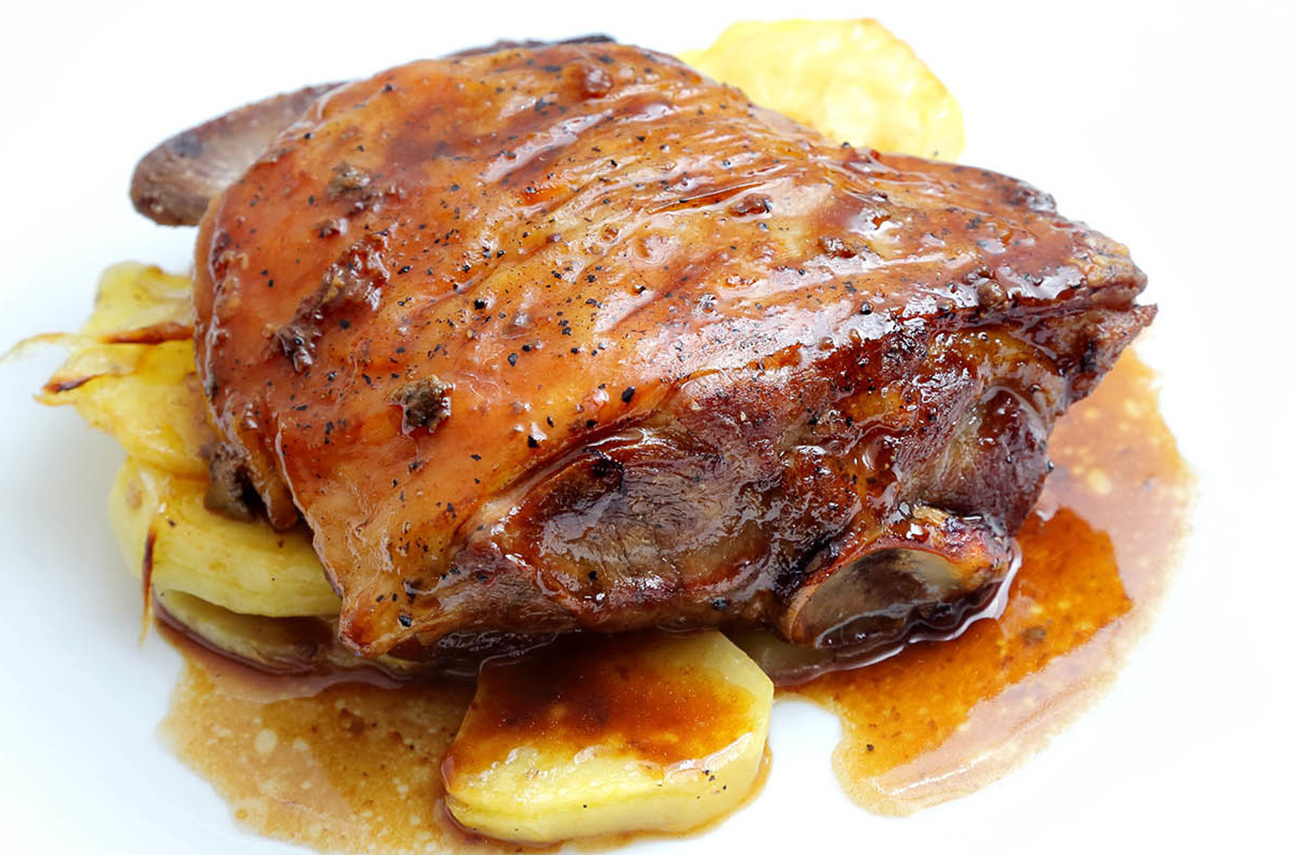 Dish of great roots in Aragon lands, being the protagonist the young lamb of a maximum age of 90 days, which can be prepared in many different ways, although we could say that the most popular is the roasted ternasco with potatoes.
Aragonese crumbs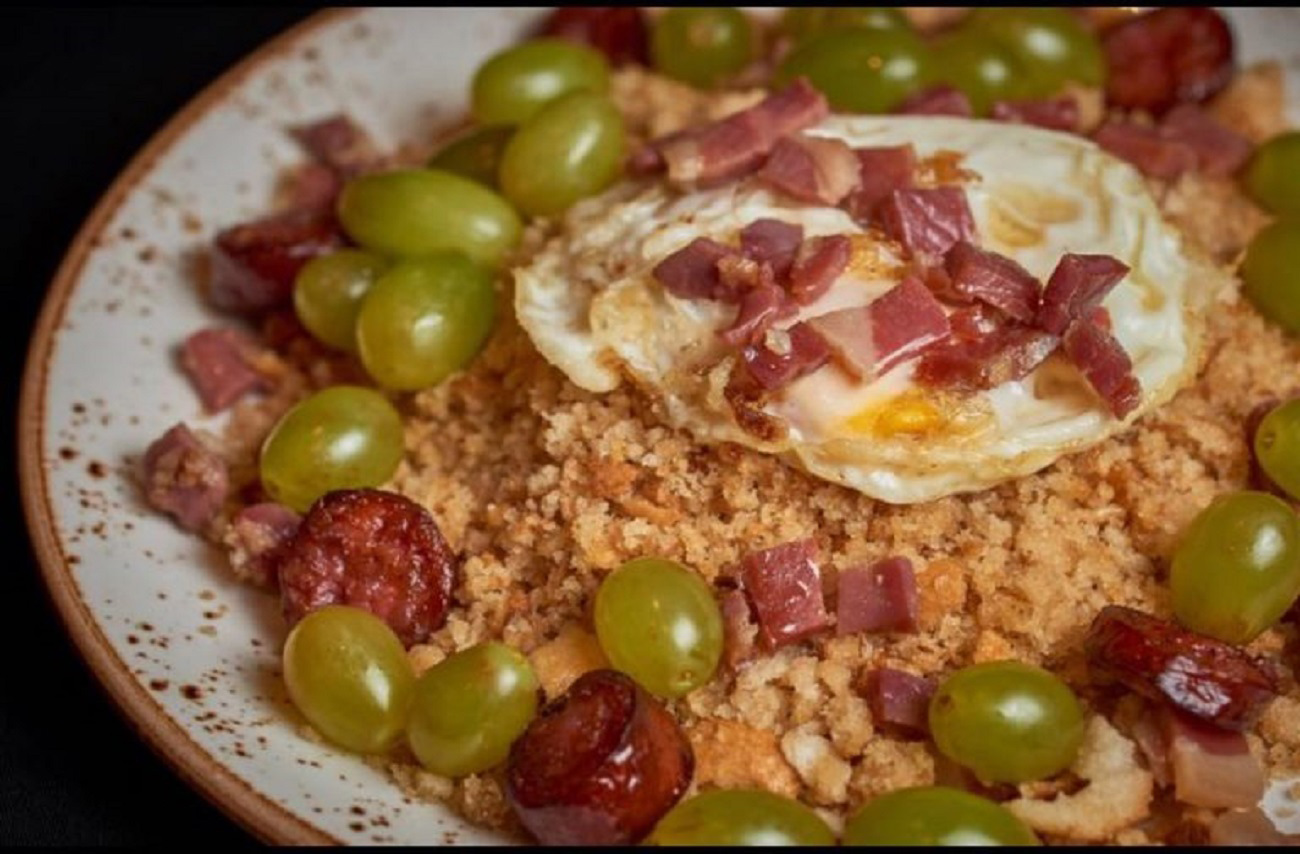 It is a humble recipe, the result of the ingenuity of shepherds and transhumant who with bread and tallow of lamb and / or bacon took full advantage of their immediate benefits.
 Borage with potatoes
For these vegetable lovers, the borage is always in the lead as the most precious; represents the queen of vegetables. We can consider borage a vegetable typical of Aragon, since 80% of national production is grown here. It is a very soft vegetable, with a very pleasant taste on the palate
Chicken chilindrón
This preparation is originally from Aragon, the chilindrón sauce if you are faithful to the pioneering preparation, is made from meat, especially poultry, with peppers, onions, tomatoes and ham. From here, and for tastes are the dishes
Vegetable stew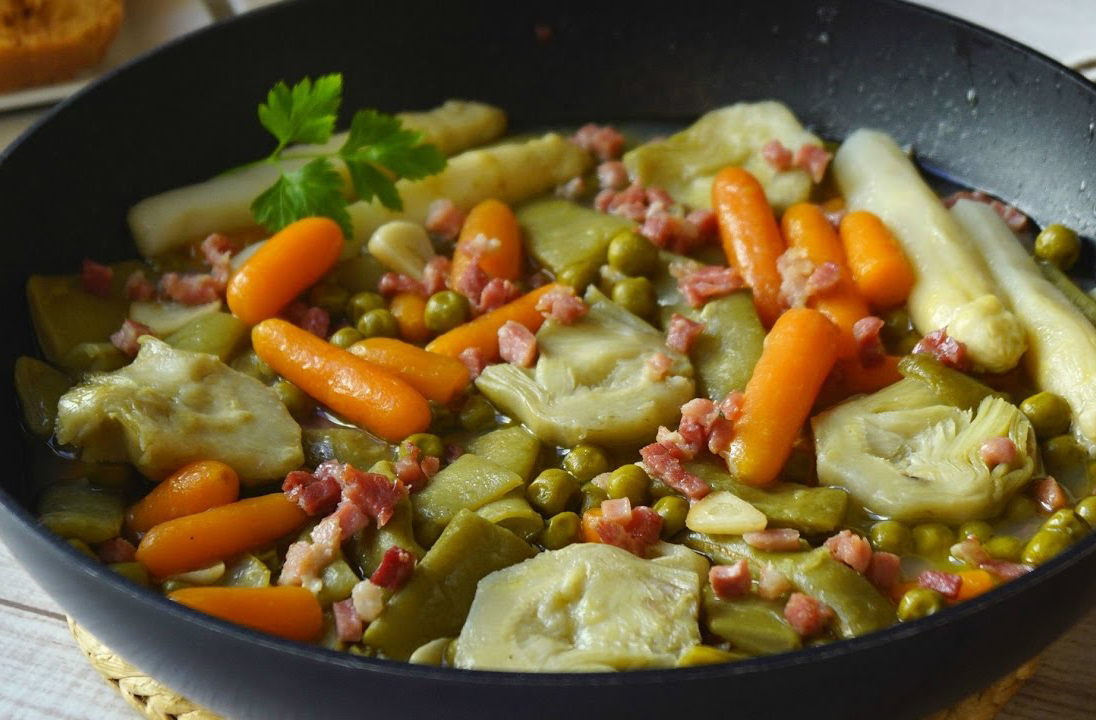 In Aragon they have been making stews for centuries, mainly because of the availability and variety offered by the garden. Mixed vegetables, full of vegetables and single or softly tied with egg, accompanied by pieces of ham or white bacon … many alternatives without a doubt.
Bacalao Ajoarriero
Salted cod was used for a long time in the traditional kitchen of those indoor places that did not have very easily fresh fish. Today is a delicate dish, which is considered special for its unique flavor, its properties and its texture. Aragonese style, with the ingredients that were available in those traditional stoves, with potatoes, garlic and eggs.
Rice with milk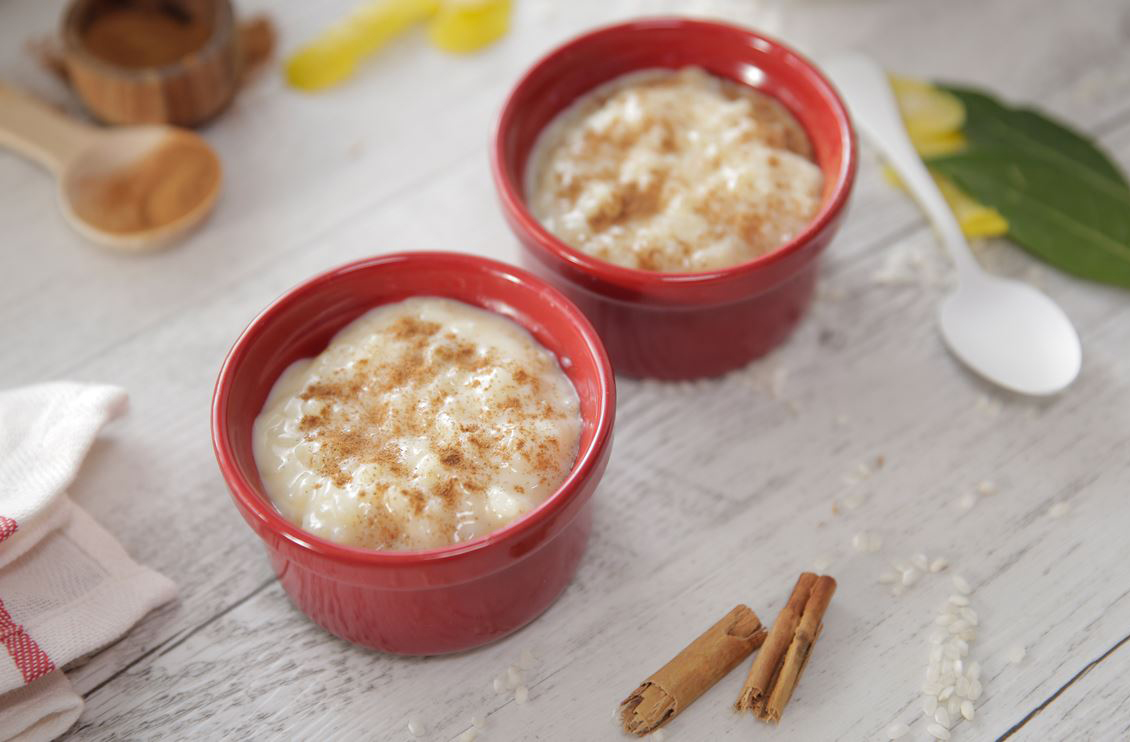 Rice with milk does not have a defined homeland since it is prepared in many parts of the country. Aragon, as strange as it may seem, has adopted it as one of its traditional desserts for years since rice is grown and cows are raised. The milk, together with flour, sugar and eggs forms the undisputed base of the preparation.
Guirlache Nougat
It is the nougat of Aragon, although it is also made in other areas of Spain. It could be defined as a candy of almonds and caramel that, like turrón, has an Arab origin. It is made with selected Marcona almonds, with sugar and aniseed.
Fruits of Aragon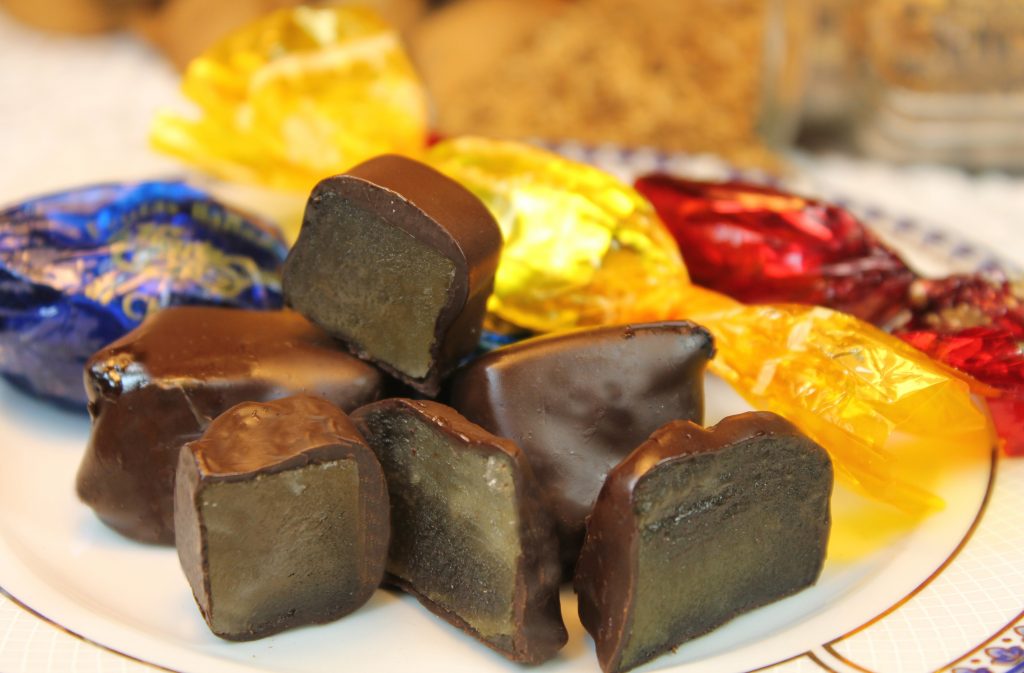 It is a sweet based on candied fruits, that is, macerated and cooked in a strong concentration of sugary syrup (and sometimes in a liquid) to be preserved, which are then coated with chocolate. Its appearance is similar to that of chocolate. The most characteristic fruits are usually apple, pear, watermelon, apricot, cherry, figs, plums or oranges.
Peach with wine
It is peaches macerated in red wine with sugar and cinnamon. If the origin of the peaches is Aragón, you can not ask for more! These peaches are grown in September and October and are characterized by a pale yellow hue. Its cultivation is very traditional and each of them is treated with care and care by its producers
Torrijas
Typical dessert of the Aragonese Holy Week. It is made with the remains of hard bread soaked in milk and coated with sugar.
You can also go one step further and be encouraged to do one of our private tours through the center of Zaragoza and if you liked these proposals for Dishes of Zaragoza, you cannot miss our selection of 10 Thinks to do if you visit Zaragoza