Full-day Somontano Wine Excursion and Visit Alquezar
Travel to one of the most beautiful villages in Spain. Live the history of this region, through its medieval street paths. Its urban center has been considered a Historic Artistic Site since 1982, as well as its majestic Collegiate Church declared a National Monument.
A village located in an extraordinary natural enclave, thanks to the passage of the river Vero that after its passage forms large cliffs and leaves us amazing views. 
We will also discover the magnificent cuisine of the place, DO Somontano wines and high quality regional product.
More about the tour
The name of the village comes from the Arabic القصر al qaçr for "fort" or "castle" (renamed as Alcazar in Spanish). The castle became the main defense point of the nearby city of Barbastro.
Since Alquézar is situated in the Sierra y Cañones de Guara Natural Park, there are various campsites in the local area to cater to outdoor enthusiasts. Popular activities include canyoning, walking, rock climbing and abseiling, as well as ornithology (since vultures nest on the steep faces of the Rio Vero canyon).
Private transport
Guide visit to wine Winery DO Somontano
Ticket to Castillo de Alquezar
Lunch at a local restaurant
Pick up at accommodation in Zaragoza

 

Transport to Alquezar

 

(Around 90 min)
Visit to a wine cellar DO Somontano
Vitih the castle of Alquezar

 

Lunch at a local restaurant
Come back to Zaragoza

 

At the end of tour. Your guide will be happy to recommend activities for the remainder of your stay.

 
Manager and head guide at Rutica 41, Jorge is a passionate foodie and adventurous traveler. After leaving his native Zaragoza, he spent two years working and studying in Oxford, Brighton and Lincoln, followed by 5 years in Munich, Germany. Between 2016-2017, he completed a Masters Degree in Culinary Tourism at the Basque Culinary Center in San Sebastian. Jorge enjoys teaching travelers about the history, culture and foodie spots of Zaragoza and its surroundings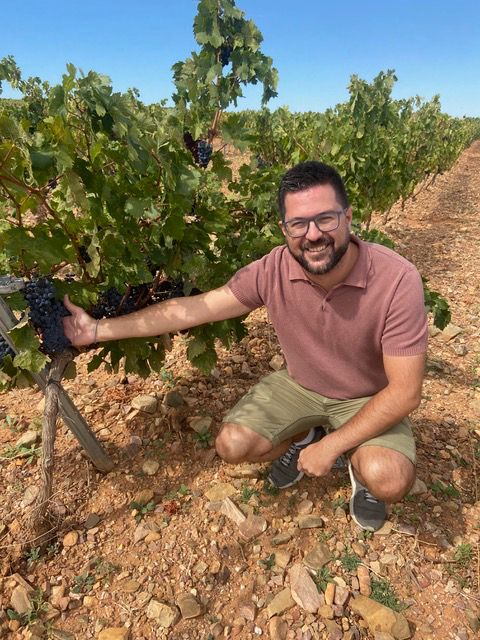 Manager and head guide at Rutica 41, Jorge is a passionate foodie and adventurous traveler. After leaving his native Zaragoza, he spent two years working and studying in Oxford, Brighton and Lincoln, followed by 5 years in Munich, Germany. Between 2016-2017, he completed a Masters Degree in Culinary Tourism at the Basque Culinary Center in San Sebastian. Jorge enjoys teaching travelers about the history, culture and foodie spots of Zaragoza and its surroundings