If you are coming to visit Zaragoza, you will wonder what you are going to carry in your suitcase, at Rutica 41 we give you our advice for your orientation.
The Zaragoza weather changes throughout the year, it is an inland continental climate, with hot summers,  temperate springs and autumns and cold winters but not with temperatures below freezing.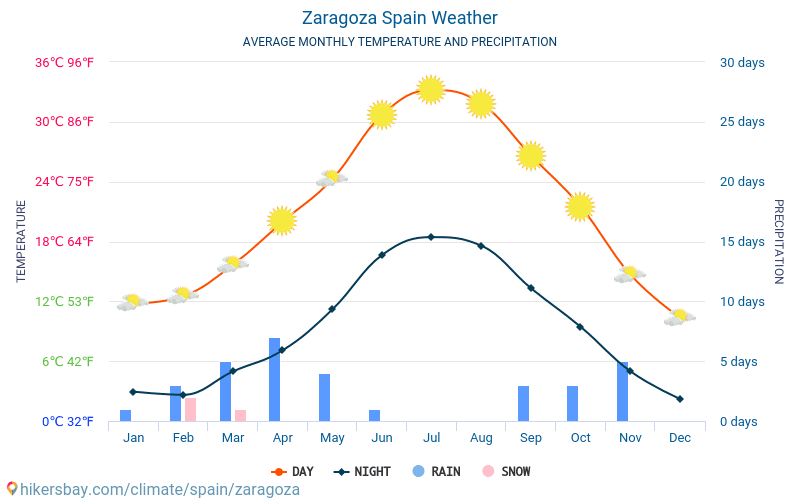 Regardless of the date you travel, our first advice to carry comfortable shoes in your suitcase, Zaragoza is a wonderful city to visit on foot or by urban transport. You can walk through its old town, its cathedrals, palaces, museums, eat in its delicious gastronomy in different bars and restaurants and walk along its banks of its river.
From Rutica 41 we offer different walking tours to get to know the city and its gastronomy, click on this link for more information: Rutica 41 Tours.
If you visit Zaragoza in spring or summer, our advice due to its high temperatures, is to carry in the suitcase with cool clothes, especially cotton, at this time you have very sunny days so we recommend that you wear a cap or hat and sunglasses. sun, also sunscreen to walk along the banks of the river is highly recommended. At night Zaragoza weather in this season it refreshes sometimes, so do not forget to throw on a jacket to soften the wind called Cierzo that comes fresh from the north.
Your Visit Zaragoza in Autumn or Winter, especially in January and February, which are the coldest months of the year, do not forget a good coat and above all the wind, gloves and scarves are accessories that will come in handy to protect you from the North wind Cierzo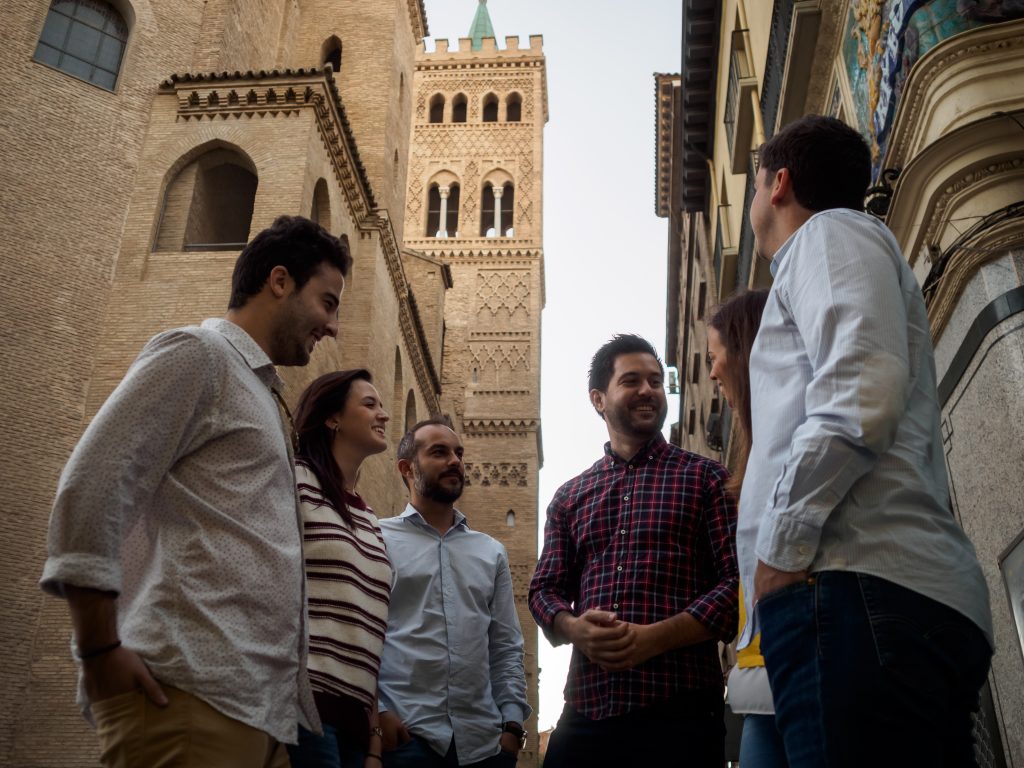 If you ask about the umbrella, the rainiest months are April and May, also at their Pilar parties in October they are sometimes very rainy, carrying a small umbrella or a raincoat is recommended.
Do you want to know more about Zaragoza before visiting it, click on this article for more information: Tips for Traveling to Zaragoza or 10 thinks to do if you visit Zaragoza