Jamón of Teruel is the denomination of origin of the ham made in the province of Teruel. It was the first ham with denomination of origin of Spain. The races of pigs admitted by D.O. are crosses between the Landrace breeds (standard type) and Large white, with respect to the mother line; and Duroc for the parent line. These breeds allow the obtainment of low-cholesterol dietary qualities (high levels in unsaturated fats and low in saturated fats). The production area of the D.O. of Teruel is formed by the municipal terms of the province of Teruel whose average altitude is not less than 800 meters.
From Rutica 41, we propose you 5 places where you can taste and buy this wonderful Jamón in Zaragoza.
1- El Montal
Montal in is synonymous with quality, impeccable trajectory and professionalism contrasted during almost one hundred years of intense and continuous teamwork. Since 1919 we have opted for gastronomy and food from our privileged position in Plaza San Felipe. At present the business is run by the fourth generation family. This Jamón in Zaragoza is a delicacy.
Calle de Torre Nueva, 29. Zaragoza. Phone: 976 298 998
2- Al Corte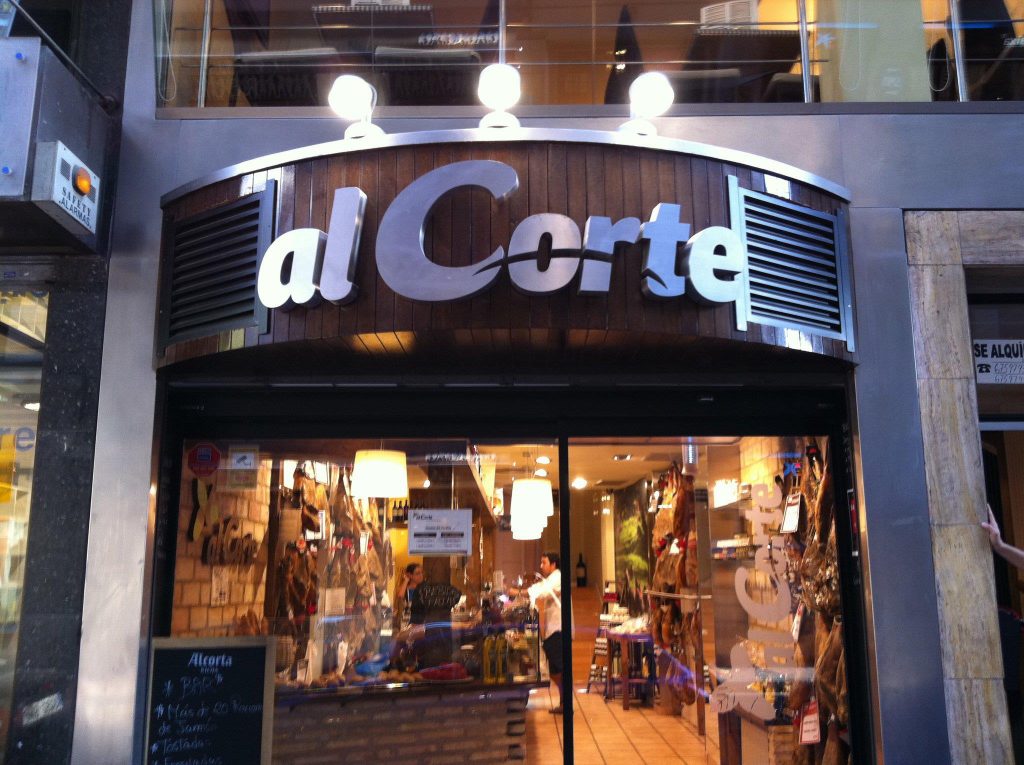 Al Corte is a new space in Zaragoza where the people will find in this shop a wide variety of ham cut with a knife, sausages, delicatessen products, wine, as well as ham sandwiches.
Calle Zurita 8. 50001 Zaragoza
3- ComeJamon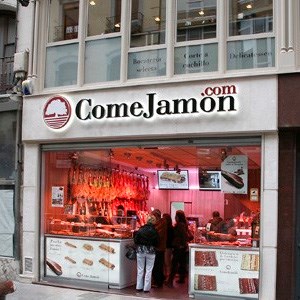 For many years, ComeJamón has offered its customers an unrivaled service and products. The human team that forms the stores has always wanted to give personalized attention to each of its customers.
Calle Alfonso 4, 50003, Zaragoza
4- Restaurante la Jamoneria
On January 15, 2001, they opened the doors of La Jamonería Restaurante, in a 100-meter room, with eight tables, a long bar, a hammock table for 3 hams open to the court, and all the illusion to do it well. If you want a plate of Jamón in Zaragoza, you have to go.
Calle Bruno Solano 16, 50006, Zaragoza
5- Bar Restaurante Casa Pascualillo
It is a well-known meeting place, to the smell of the pot, of workers, artists, politicians, athletes and people from all walks of life. Prize for the best family cuisine 2008 in Aragón, awarded by the Aragonese Academy of Gastronomy.
Calle Libertad, 5, 50003 El Tubo (Zaragoza)
If you like our blog, you cannot miss our selection of the most popular tapas area in Zaragoza and 10 Thinks to do if you visit Zaragoza