There are many day trips from Zaragoza, from visits to nature, with unique ecosystems, tasting its cuisine and regional wines, in addition to knowing its ancient heritage.
Zaragoza's geographical location, halfway between Madrid and Barcelona, ​​and its more than 2000 years of history with the different cultures that populated the region, has a great cultural heritage. Here we are going to give you 5 excursions to spend the day around the Aragon's countryside.
Monastery of Piedra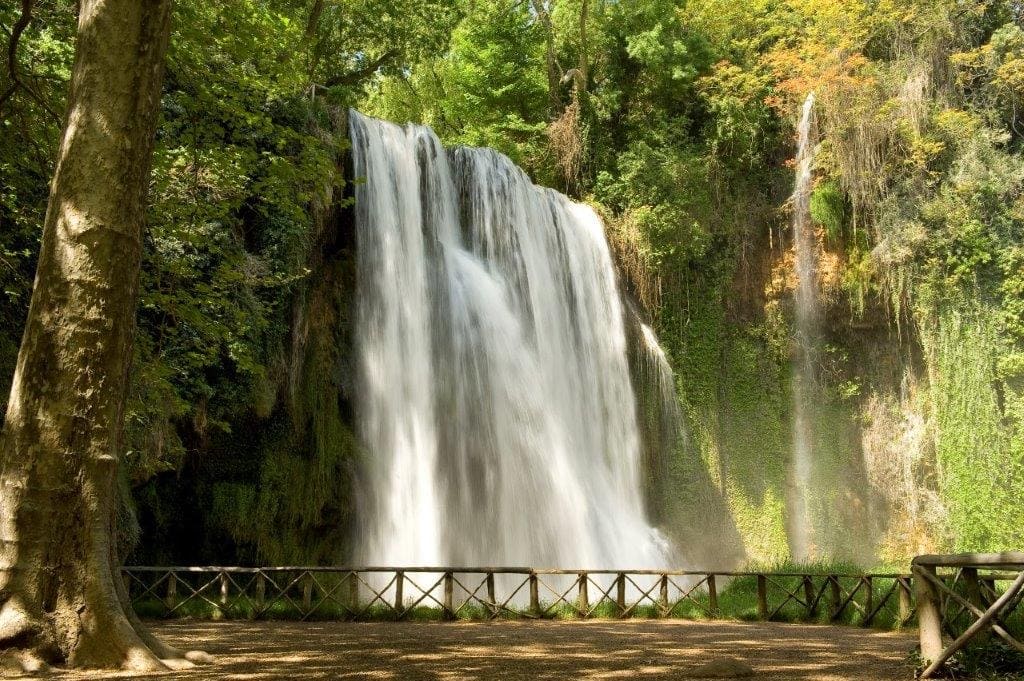 Photo: Web Monasterio de PiedraIf you want to spend a great day with your couple or family, this excursion will not disappoint you, you can enjoy nature in its natural park, full of waterfalls, you can visit a cistercian monastery, enjoy its gastronomy in a excellent hotel restaurant and test its special Calatayud wines.
Belchite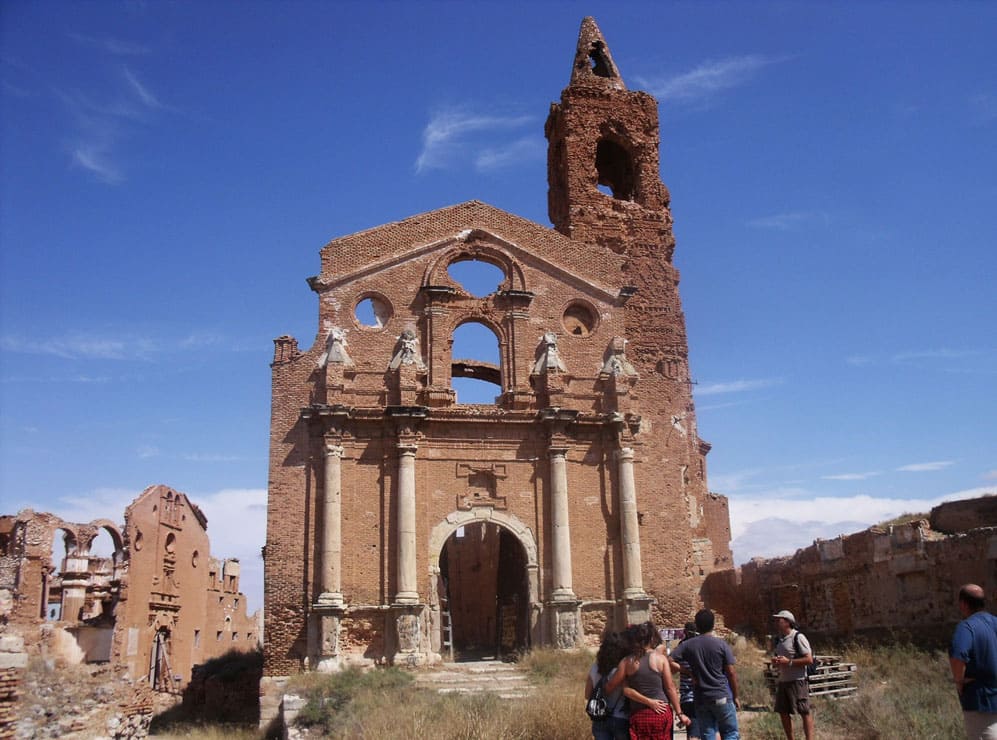 Half an hour from Zaragoza, go to south east, you have a really one of good day trip from Zaragoza, you can visit the old town Belchite that was destroyed in the Spanish civil war, where you can visit the ruins through guides and discover their secrets, also Belchite is surrounded by centuries-old olive groves, where you can also visit a olive oil mill of high quality extra virgin olive oil.
Cariñena
Only 50 km from the city, if you like wine, you can get a quick view of the Cariñena region, south of Zaragoza. Its production area was established in 1933. It turns out to be the oldest in the autonomous community of Aragon, as well as one of the oldest in Spain. With several wineries with the possibility of a guided tour, you can taste the wonderful Garnacha wines and other indigenous varieties.
Tarazona
If you like cultural heritage, you have to go to Tarazona, its foundation is Perroman, due to its early designation as episcopal see, it has shaped the old town as a monumental space and with great historical-artistic value. The peaceful coexistence for decades of Christian, Jewish and Muslim communities has further enriched the urban complex. Just 1 hour west on the highway, enjoy this beauty city.
The Royal Monastery of Santa María de Veruela
It is a 12th century Cistercian abbey, located near Vera de Moncayo, in Tarazona and El Moncayo. Approximately 50 minutes from Zaragoza, this excursion will discover a monasteries in perfect conservation, illustrious characters such as the Bécquer brothers, Gustavo Adolfo and Valeriano –the painter–, who found in Veruela a romantic place par excellence that inspired many passages of his works, also you will be able to visit its new Borja country wine museum, and you will also be able to enjoy restaurants with an ecological cuisine typical of the region.
You can also go one step further and be encouraged to do one of private walking tour to Oilve oil tour and visit to the historical village of Belchite or Full-day wine incursion and visit Goya´s birthplace , and if you like our blog, you cannot miss our selection of 10 Thinks to do if you visit Zaragoza