If there is something in which Aragon's Wines stand out it is for its great quality and variety. Variations in climate and temperature, not only from winter to summer, but from night to day, together with stony terrain, make the Wines of Aragon increasingly prized both nationally and internationally and and the region offers more and more wine tours through its different regions around Zaragoza.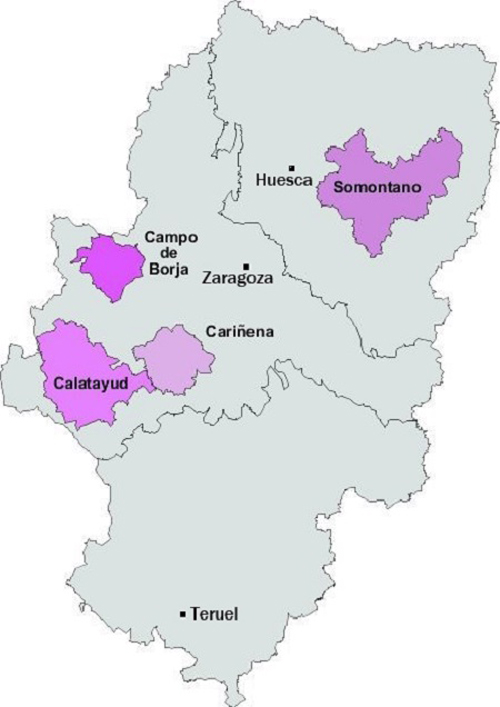 Here Rutica 41 give you this guide so that you know in detail the four Wines Designations of Origin of Aragon that you can taste in Zaragoza on a private wine walking tour.
Cariñena wines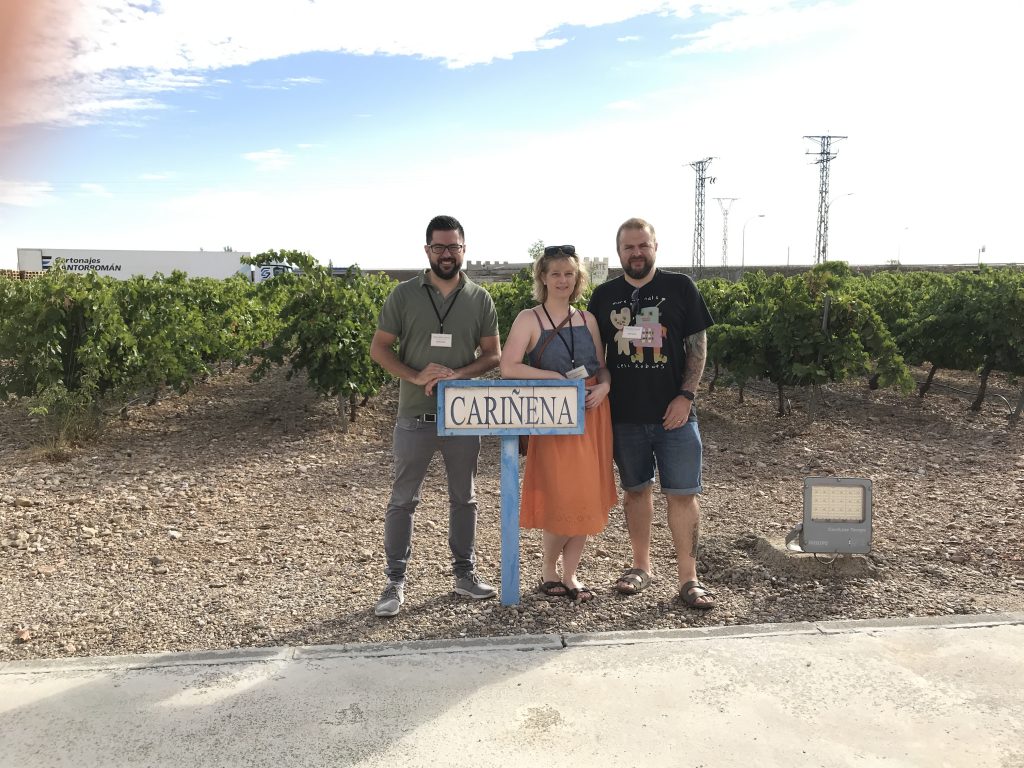 The Cariñena wine region is located half an hour south of Zaragoza, it is one of the oldest, since the Romans cultivate on their land to market their wine through the Ebro river to Rome. How much one of the largest extensions in all of Spain, more than 15,000 hectares of vineyard. It has 45 wineries, where there are several possibilities in several of them for guided tours.
Its Authorized varieties are:
Cariñena red varieties: Cabernet Sauvignon, Grenache red, Juan Ibáñez, Cariñena (Mazuela), Merlot, Monastrell, Syrah, Tempranillo and Vidadillo.
Cariñena white varieties: Chardonnay, Garnacha Blanca, Macabeo, Muscat of Alexandria, Parellada, Verdejo and Sauvignon Blanc.
If you want to do a private tour in a Cariñena wineries, click on our tour for more information: Full-day wine excursion and visit Goya´s Birthplace.
Somontano Wines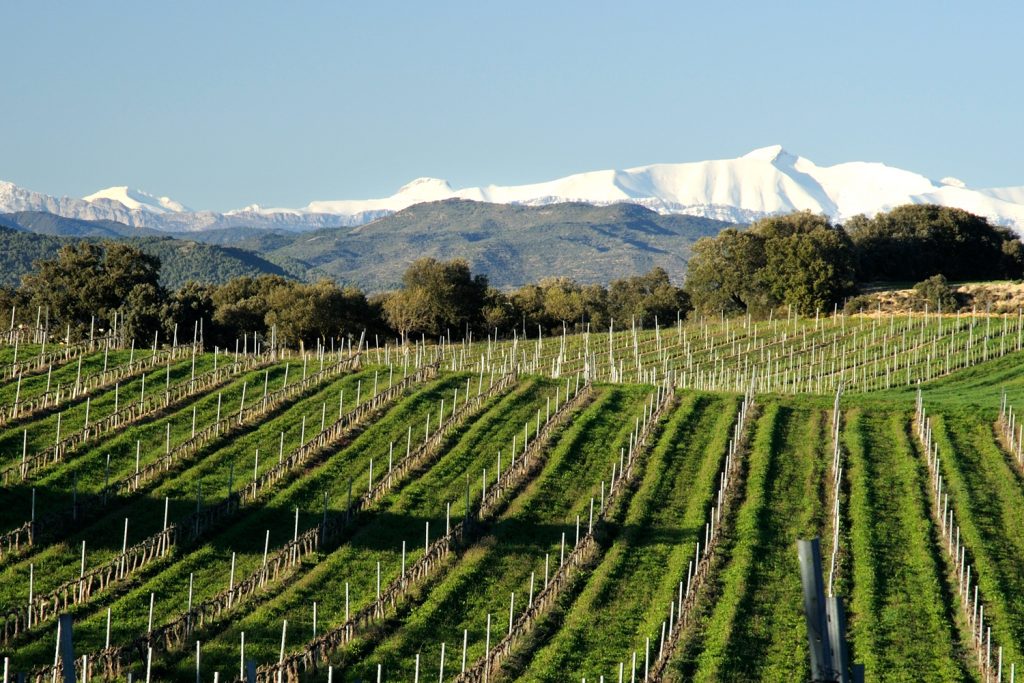 Somontano wines Somontano wines are located in the province of Huesca and the center is the city of Barbastro, 1 hour and a half northwest of Zaragoza. The vineyards are between the Pyrenees and the Ebro river valley. The Romans cultivated the vine and expanded the monasteries of the Middle Ages. Their wineries offer many wine tours for you to taste their wines. 
Rutica 41 can personify your wine tour to visit Somontano, click here to contact us
Its Authorized varieties are:
Somontano white varieties: Macabeo, Garnacha Blanca, Alcañón, Chardonnay and Gewürztraminer
Somontano red varieties: Moristel, Tempranillo, Garnacha Tinta, Parraleta, Cabernet-Sauvignon, Merlot, Pinot Noir and Syrah
Calatayud wines
The youngest appellation of origin in Aragon but with an ancient production of wine production from the Romans and Arabs. Located in a mountainous area to the south-west of Zaragoza, on the banks of a multitude of rivers that flow into the Ebro river, its wide range of soils and micro-climates means that it has wines with a high personality.
Its Authorized varieties are:
Calatayud white varieties: Macabeo, Malvasía, Garnacha blanca, Chardonnay, Gewurtraiminer, Sauvignon blanc
Calatayud red varieties:. Inks Red Grenache, Tempranillo, Syrah, Mazuela, Merlot, Cabernt, Sauvignon, Bobal, Monastrell
Campo de Borja Wines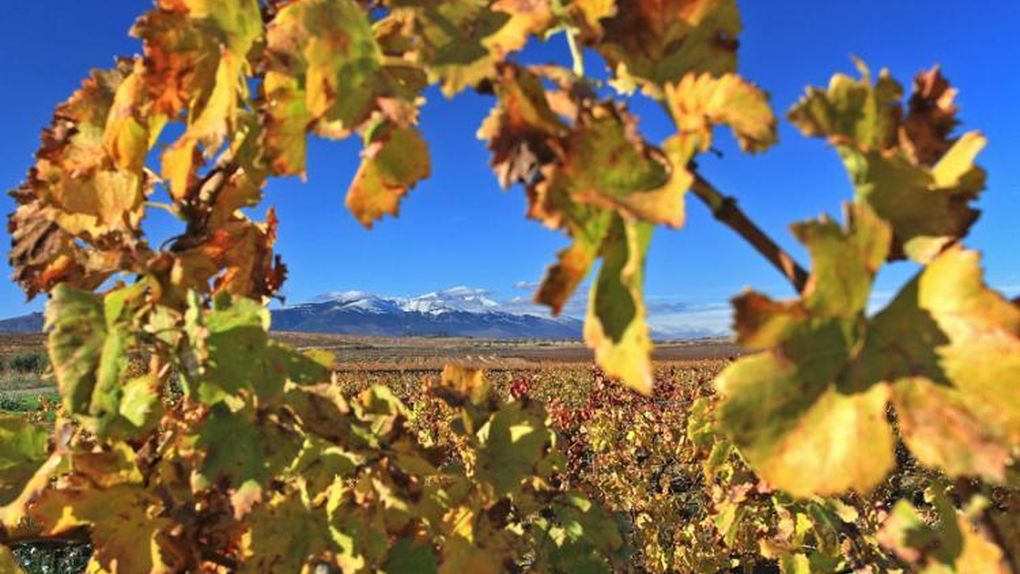 Wine from Spain with Protected Designation of Origin (DO). Its production area is located in the northwest of the province of Zaragoza, in the Campo de Borja region, between the Moncayo mountain and the Ebro river. It is made up of 16 municipalities and has 15 registered wineries. Its most precious and most cultivated variety is Garnacha, which is the majority of its vineyards. It has a continental climate, with very hot summers and cold and dry winters, due to its strong wind called Cierzo.
Campo de Borja white varieties: Maccabee, Chardonnay, Muscat of Alexandria
Campo de Borja red varieties: Grenache red, Carignan (grape), Tempranillo, Cabernet Sauvignon, Merlot, Syrah
You can also go one step further and be encouraged to do one of private walking tour in zaragoza and if you like our blog, you cannot miss our selection of 10 Thinks to do if you visit Zaragoza