Wine tasting and tapas in the ancient town of zaragoza
Discover the local culture of Zaragoza through its Wines!
This cultural and culinary experience in Zaragoza is all about the influenced by its northern and eastern Mediterranean neighbors. The gastronomy of Zaragoza also has abundant orchards in the Ebro basin, so its excellent fruits and vegetables are present in many of its dishes. We will taste 4 wines from the 4 appellations of origin of Aragon marinated with 4 local tapas and we will discover its love of its people for its gastronomy, especially of its wines.
On this morning tour we will explore one of my favorite parts of Zaragoza, we will walk through its ancient streets to discover in them the heritage that Roman, Muslim, Jewish and Christian bequeathed us. In each place we will taste a wine of the four denominations of origin of Aragon, which are Cariñena, Campo de Borja, Calatayud and Somontano, accompanied by local products, from its best vegetables, to its best cheeses and Teruel hams. We will understand the importation of winemaking in the region.
A guided tour through the old Town of Zaragoza
Tasting of 4 Aragonise Wine with 4 tapas
Meet guide at Cesar Augusto Monument.
Guided walking tour of Zaragoza historical center.
Stops 4 gourmet shops and Bars with tastings of local wines and Tapas.
Chat with guide about the local lifestyle of Zaragoza.
End of tour. Your guide will be happy to recommend activities for the remainder of your stay.
Manager and head guide at Rutica 41, Jorge is a passionate foodie and adventurous traveler. After leaving his native Zaragoza, he spent two years working and studying in Oxford, Brighton and Lincoln, followed by 5 years in Munich, Germany. Between 2016-2017, he completed a Masters Degree in Culinary Tourism at the Basque Culinary Center in San Sebastian. Jorge enjoys teaching travelers about the history, culture and foodie spots of Zaragoza and its surroundings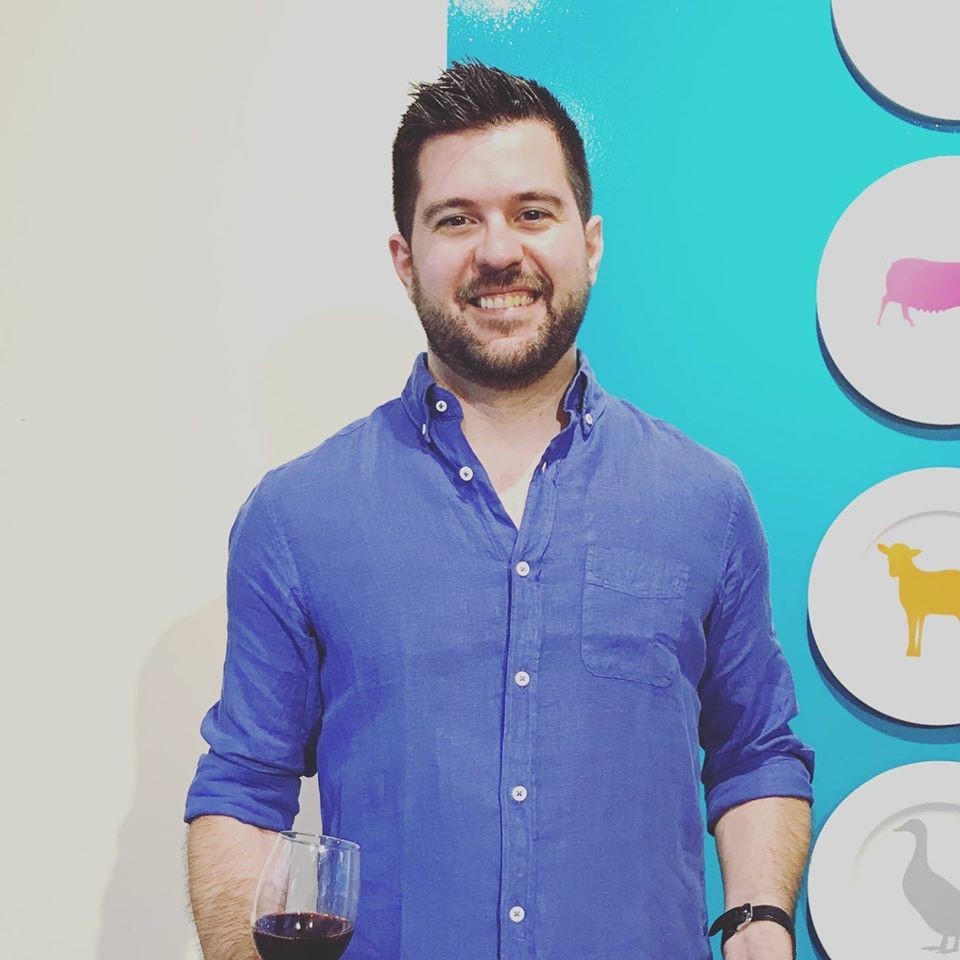 Manager and head guide at Rutica 41, Jorge is a passionate foodie and adventurous traveler. After leaving his native Zaragoza, he spent two years working and studying in Oxford, Brighton and Lincoln, followed by 5 years in Munich, Germany. Between 2016-2017, he completed a Masters Degree in Culinary Tourism at the Basque Culinary Center in San Sebastian. Jorge enjoys teaching travelers about the history, culture and foodie spots of Zaragoza and its surroundings